SEARCH, SHOP, FINANCE
Looking for your next car? We have thousands to choose from.
Search multiple dealerships simultaneously with White Eagle's WERide. It's a fast, stress-free way to find the best deal on the car you want.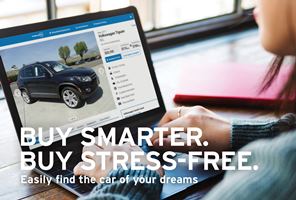 Buy Smarter. Buy Stress Free with WERide.
Find the perfect car – Compare photos, car specs and more.
View inventory online – Shop through multiple dealers from your computer or mobile device.
Estimate your trade in value – Know how much your current car is worth before negotiating.
Apply for a loan – Get pre-approved for a White Eagle Auto Loan before you buy.
.